Watch Latest Episode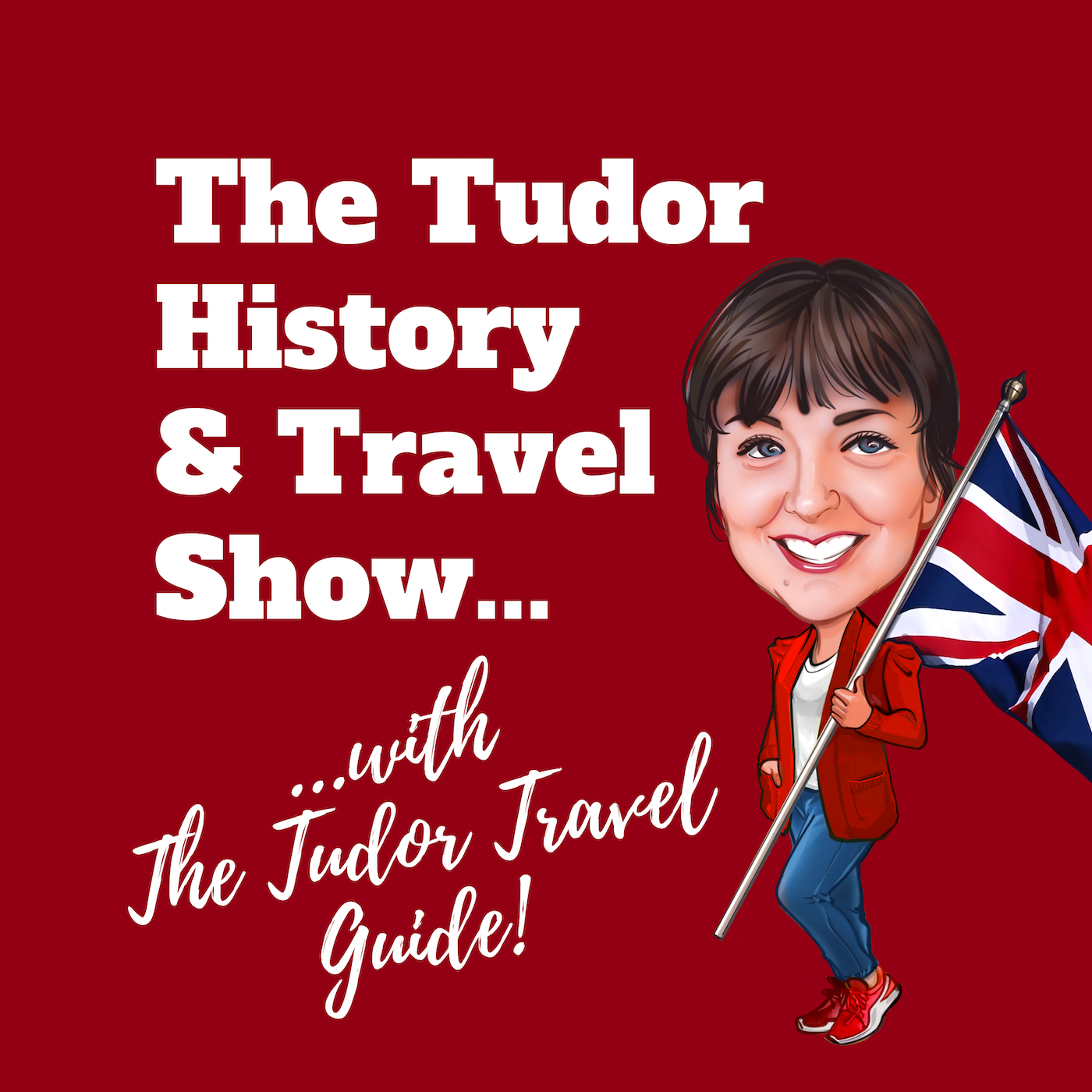 Hever Castle: Festive Tudor Traditions and One Momentous Decision!
In December's festive episode, The Tudor Travel Show returns to Hever Castle in Kent, the childhood home of Anne Boleyn. Sarah talks once more with Owen Emmerson, House Manager at Hever, about Tudor Christmas traditions and how the Boleyns would have enjoyed Christmastime at home. We also hear about the very special Christmas of 1526, when Anne makes a momentous decision. If you wish to see a video version of this chat, you can do so via YouTube, here. There is also a blog to accompany this part of the podcast, where you can view pictures of some of the rooms and items under discussion. Click here to access it.
In the second half of the podcast, Sarah catches up with Eleri Lynn, Curator of the Royal Ceremonial Dress Collection at Historic Royal Palaces. Enjoy the fascinating story of the discovery of the Bacton Altar Cloth and why it has been attributed as 'The Lost Dress of Elizabeth I'. Also, hear about the latest research revealing how a piece of Elizabeth's dress came to belong to a small parish church in Herefordshire.  
Thank you to all those listeners who support my work by becoming a patron of the show. I am deeply grateful as it helps me to continue to create great content.
If you have enjoyed this particular episode and you prefer to make a one-off contribution, you can do so via my PayPal.me tip jar, Just click here.
Thank you!
Here are the links to Amazon (US and UK0 for those wishing to buy a copy of Le Temps Viendra: a Novel fo Anne Boleyn, mentioned at the beginning of the episode:
Finally, The Tudor Travel Guide news desk returns with all the latest December news from the sixteenth century. This time, we travel in time to a very stormy Kentish coastline to hear all about the arrival of Anne of Cleves, Henry VIII's intended bride-to-be.
If you want to keep up to date with all the Tudor Travel Guide's adventures, as well as top tips for planning your own Tudor road trip, don't forget to subscribe to the blog via www.thetudortravelguide.com.
This podcast now has an accompanying closed Facebook group, dedicated to discussing the places and artefacts discussed in each episode. it is also a place to ask your fellow Tudor time travellers questions about visiting Tudor locations or planning your Tudor-themed vacation or sharing your top tips to help others get the most out of their Tudor adventures on the road. Go to The Tudor Travel Show: Hitting the Road to join the community.
You can also find The Tudor Travel Guide on Twitter, Facebook, Instagram and Pinterest.
Credits:
Presenter: Sarah Morris
and
Waytes and Measures.
'Trusted News': Royalty free music from https://www.fesliyanstudios.com
Produced by Cutting Crew Productions
Newsreader: Chris Rew and Reporter: Sarah Morris